Como-Harriet Streetcar Line
Poster Design
Client: Minnesota Streetcar Museum
This poster was designed for the Minnesota Streetcar Museum to commemorate the historic streetcar line that the museum operates. Invoking the style of a 1920's travel poster, I was especially inspired by the posters of the Chicago South Shore Line from 1927 by artist Leslie Ragan. Depicting travel destinations that the line could take Chicago residents to along the southern shore of Lake Michigan, they had a distictive style that I tried to emulate here.

The Como-Harriet poster depicts Twin City Rapid Transit Company Streetcar No. 1300 passing the Lake Harriet bandshell. This streetcar was built in St. Paul at the company's Snelling shop in 1908, rebuilt in 1928, and again in 1931. Today, this car appears exactly as it did in the early 1930s, and operates on a mile of former Twin City Rapid Transit Company right-of-way in Minneapolis between Lakes Harriet and Calhoun.

The poster is for sale at the museum and online at their website.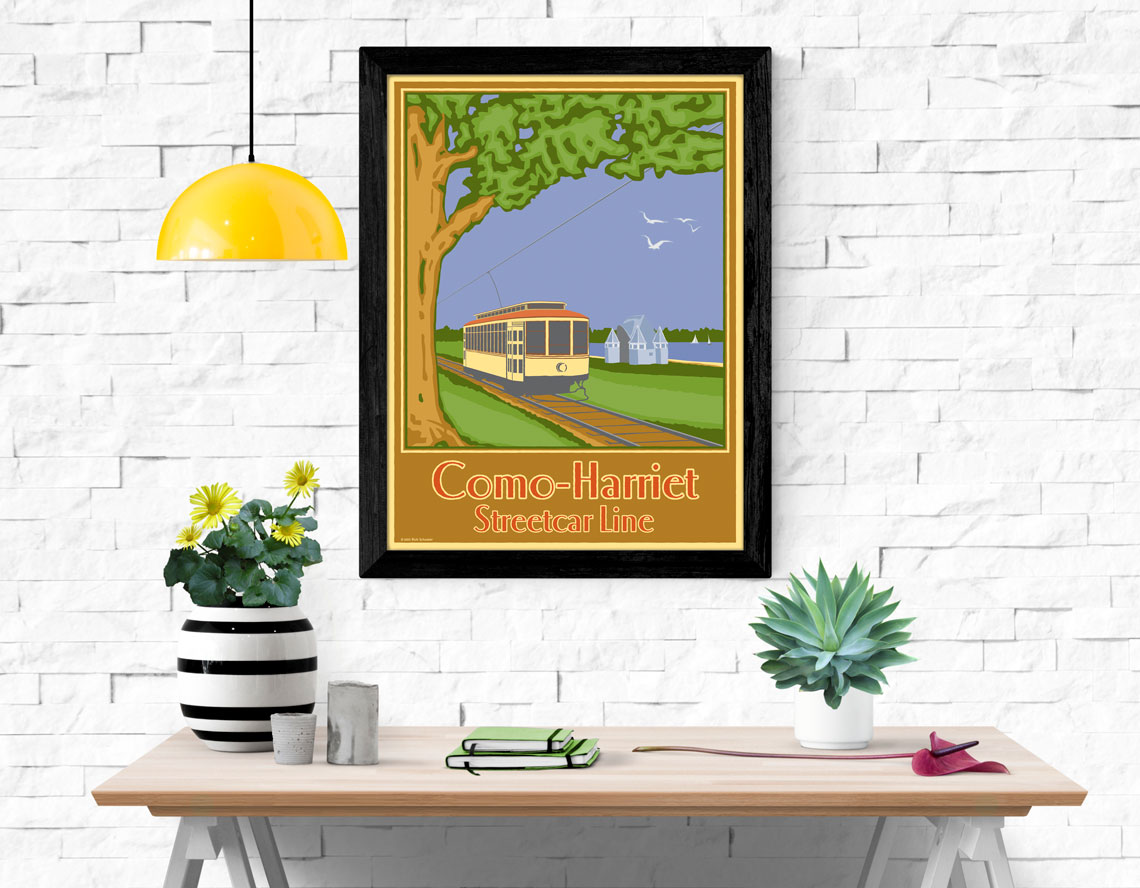 The finished poster, and my original pencil sketch that it was based on: